Beadnell Cottage is situated in a quiet cul-de-sac in the heart of Beadnell. It's in easy walking distance of 2 dog friendly pubs/restaurants, café/evening Bistro and a well stocked village store.
It is a 10 mins walk to one of the award winning beaches in the area. Beadnell Bay is a large horseshoe bay with the only westerly facing harbour on the east coast. The coastal path runs through Beadnell and is easily accessed from the Harbour Road.
Local Area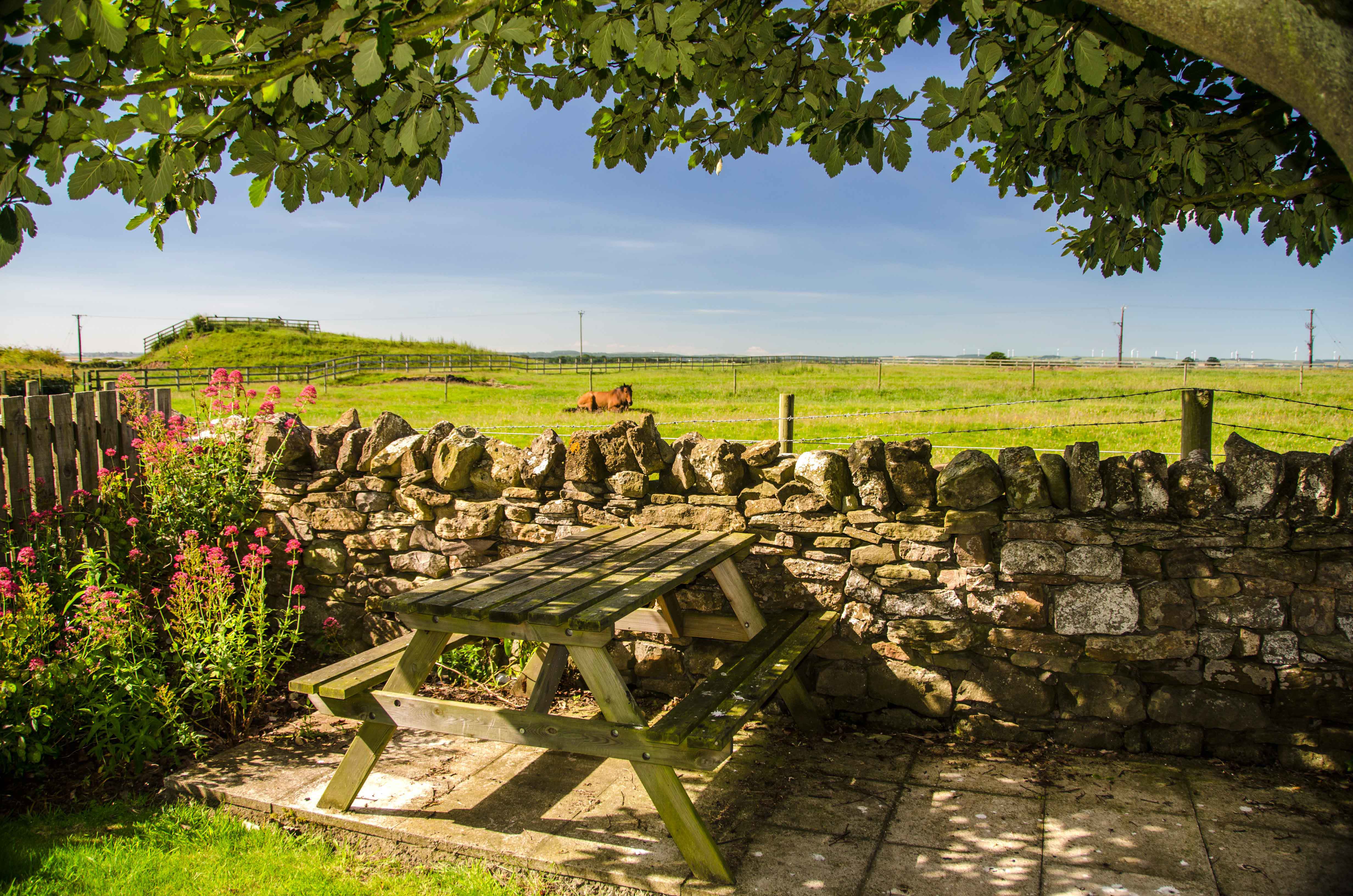 An ample safe flat enclosed garden space is south westerly facing overlooking open fields with horses. The garden is ideal for both children and dogs.
Our little cottage provides guests with the use of free Wi-Fi so you have access to websites to plan and research your week's itinerary. Also available is Freeview TV.
We are on Facebook. Keep up to date with our latest news, reviews and offers by Liking our page!
Accommodation Details
What People Say
The house was in a great spot. Within easy reach of the supermarket in a seahouses, lovely walk to the beach and on the nicest piece of coast. The house is comfortable, warm and relaxing to spend time in. The garden is great and dog friendly with cracking views to the rear. We would highly recommend the house to friends and will definitely stay here again.
We throughly enjoyed our stay at Beadnell Cottage. The cottage was very well equipped. The cottage is ideally placed to explore the surrounding areas and close to Beadnell Beach. The garden was great for our dog. We would highly recommend this cottage and would book again.